Gently cleanse, plump the skin, and moisturize with our 24K Gold Bundle

Gold Flakes act as a natural antioxidant to protect skin from radiation.
Deep hydration and skin tightening effects.

90-Day full money back guarantee: No questions asked
24K Gold Hyaluronic Acid Serum
After cleansing the face, drop an appropriate amount of serum into your palm. Apply into the desired area. Massage in circular motions until absorbed. Use daily for best results.
24K All Day Hydrating Face Moisturizer
For Best Results: Cleanse your face and lightly exfoliate it with a soft cloth or face brush before applying our 24K Moisturizer. After your cleansing and serum routine is complete, apply to the face and neck.
24K Pure Gold Gentle Facial Cleanser
Make sure your hair is pulled back, hands are washed and face is wet. Apply Cleanser to Your Face. Gently Massage Your Face. Rinse. Pat Your Face Dry. Continue Your Skincare Routine.
Test and use it on a small area of the skin before applying it to a large area
Please don't use this product if you are pregnant or nursing or foot wounded.
For external use only.
Avoid direct contact with the eyes.
Store in a cool, dark place.
24K Pure Gold Gentle Facial Cleanser
Water,Sodium Lauryl Ether Sulphate,Sodium Acryl Ates Copolymer, GLYCERIN,Cocamidopropyl Betaine,Sodium cocoamphoacetate,cocamidopropyl DEA, PEG-120 methyl glucose dioleate, Trolamine, DMDM glycolyurea, sodium chloride,citric acid,Methylisothiazolinone,Methylchloroisothiazolinone,magnesium nitrate,magnesium chloride,CI15985, gold,Silk Amino Acid
24K Gold Hyaluronic Acid Serum
water,glycerol,propylene glycol,triethanolamine,Carbomer,Dimethylol imidazolidinyl urea,nicotinamide,xanthan gum,sodium hyaluronate,PEG40 hydrogenated castor oil,glyceryl polymethacrylate,Iodoproparynol butyl carbamate,PVM/MA copolymer , Parfum,phenoxyethanol,C115985, Gold
24K All Day Hydrating Face Moisturizer
water, propylene glycol, glycerol, Carbomer, triethanolamine, phenoxy alcohol, hydroxybenzyl ester, PEG40 hydrogenated castor oil, essence, d19140, a15985, gold, PEG/PPG17/6 copolymer, oligopeptide -1. Retinol.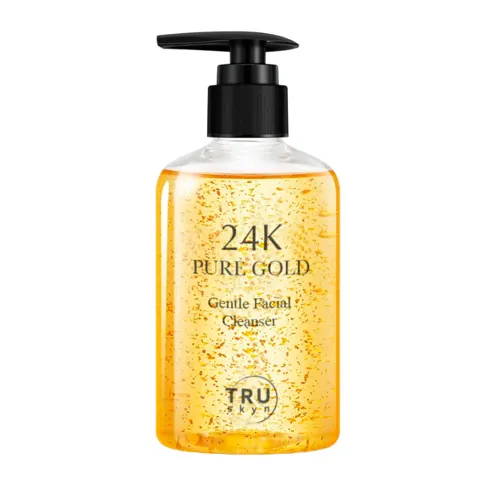 24K Pure Gold Gentle
Facial Cleanser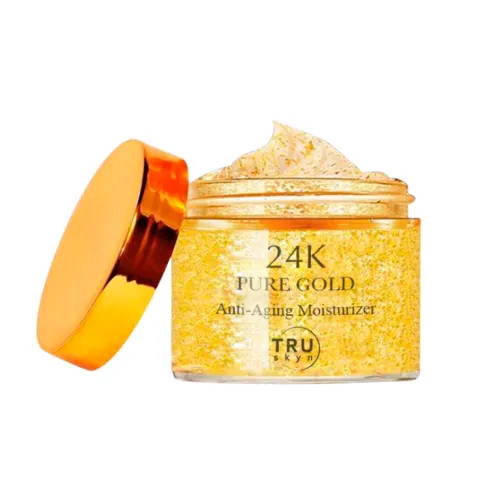 24K All Day Hydrating
Face Moisturizer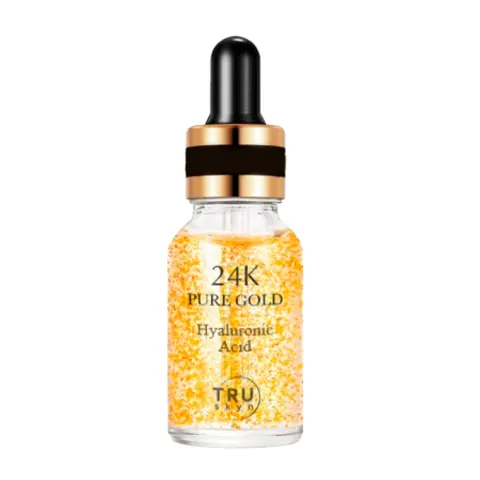 24K Gold Hyaluronic
Acid Serum
Small Molecule Hyaluronic Acid
Real people,
real results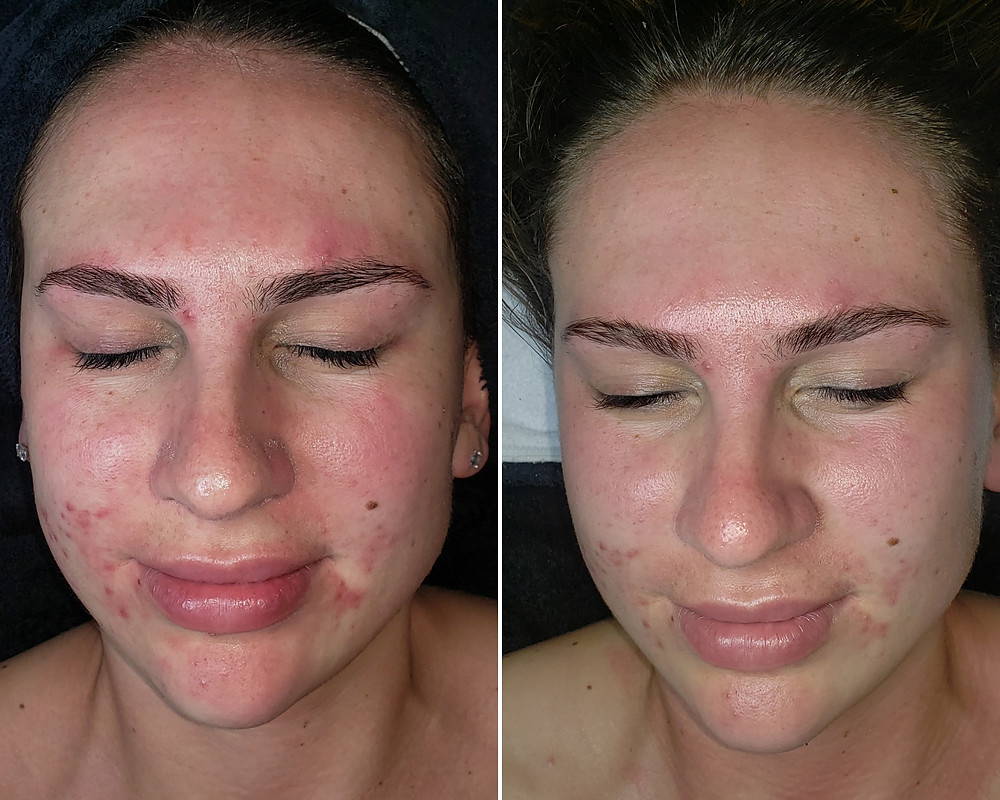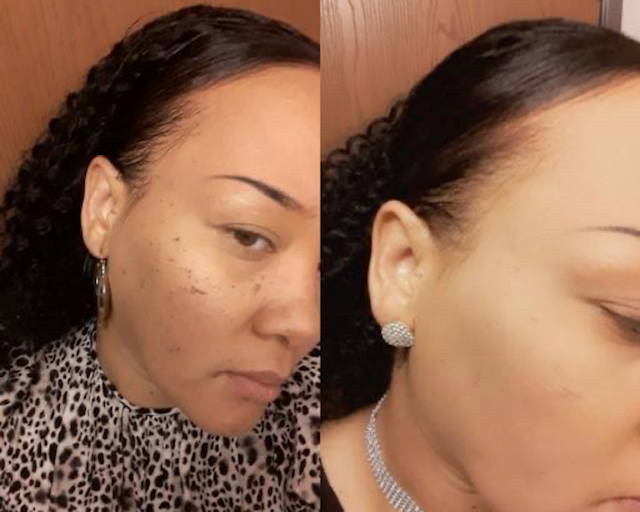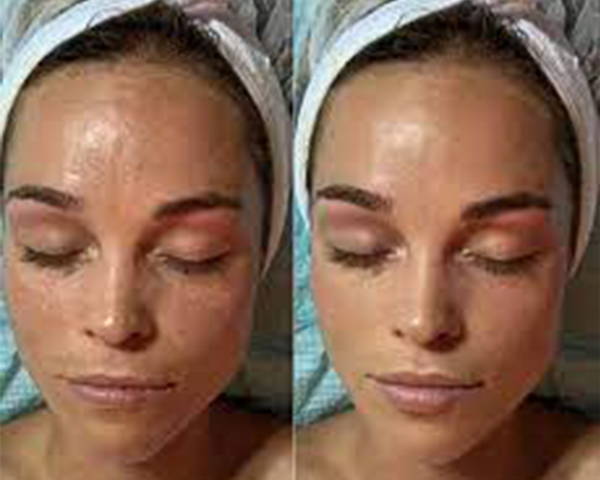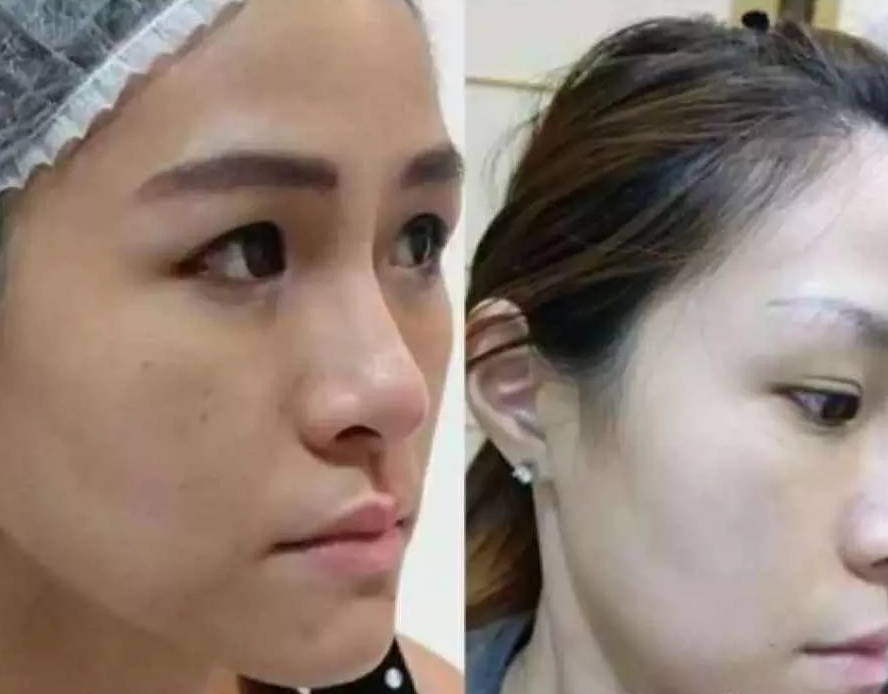 I have been using this the last couple months and WOW I love this face wash!! It is so gentle but powerful. It doesn't have a fragrance which I appreciate. A little goes a long way!! This is pricier but totally worth it, it will last you a while ;)
Great face cleanser. It's a very mild exfoliant so I use it daily. It leaves my face clean but not dried out. It also is very efficient in usage amount. Highly recommend.
Have been using this daily for two months with sunscreen to protect against more damage. I'm seeing great results.
I got this day cream few days ago, and started using it right away as my previous cream was finished about 10 days ago...
After only 4-5 days, I can already feel the difference and it looks like it's going to be one of the best day creams I have ever used.
It has great consistency and it absorbs fast, leaving my skin hydrated and silky . it also has a very fresh and mild scent. It may cost a little more, but it is worth it. Will recommend to friends!
I have been using the Cream for about a week now.I really like the texture of the Day Cream. It fits my skin perfectly and my skin feels softer and smoother now. Thank you!
I really like this product and the way it leaves little gold specs when you rub it in. It does moisturize my skin.
My dark spots already look better and my skin feels amazing! I wish I would have ordered 2. I'm probably going to buy my mom one too.
I have been using the products for 8 days now. First off, the moisturizing cream small amazing! It feels so light on my skin. The combination of the two products, this and the serum, gives the the best results!
Will definitely recommend to my friends and will buy it again!
Free shipping on all orders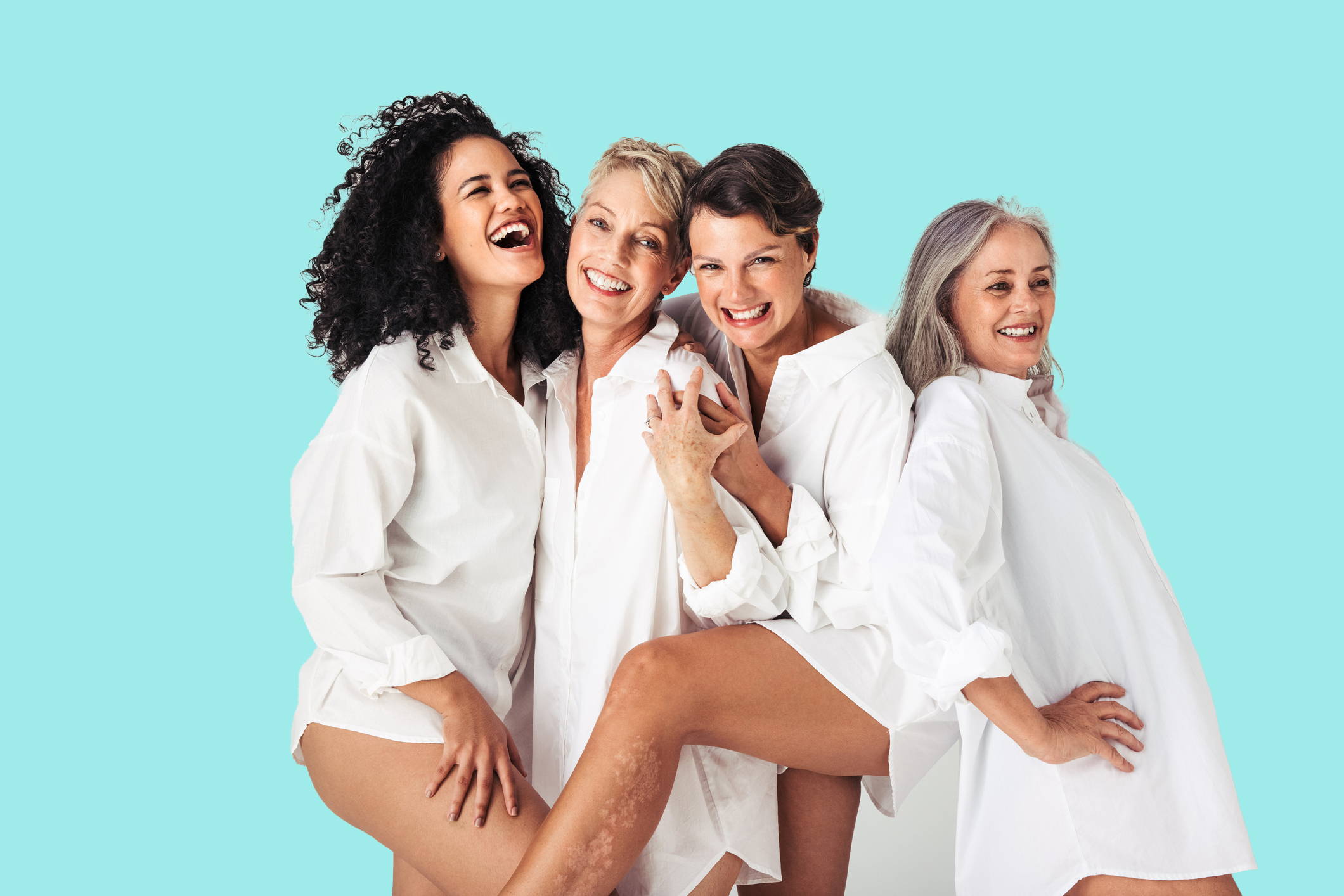 Subscribe now for FREE Gifts & Skincare Samples, Invites To Virtual Beauty Events, Exclusive Discounts, And So Much More!
(We protect your privacy. We never spam.
And you can unsubscribe anytime!)